SHOES AND BAGGAGE is about the insatiable urge to purchase and possess beautiful things and the deeper feelings that propel this behavior. Broadway veteran actress and Jonathan Larson award-winning writer Cheryl Stern takes us on a wild, hilarious, and heartbreaking ride of hunting and spending as she digs deep to understand her own obsession with shopping.

From her escapades while in the cast of the star-studded Broadway revival of The Women to her stint as coach and host on The Home Shopping Network, Cheryl portrays over two dozen characters, illuminating a secret yet relatable world of retail enslavement.

SHOES and BAGGAGE is a 75 minute solo odyssey, featuring an original score with lyrics by Cheryl and music by Drama Desk nominated and Emmy Award winning composer Tom Kochan.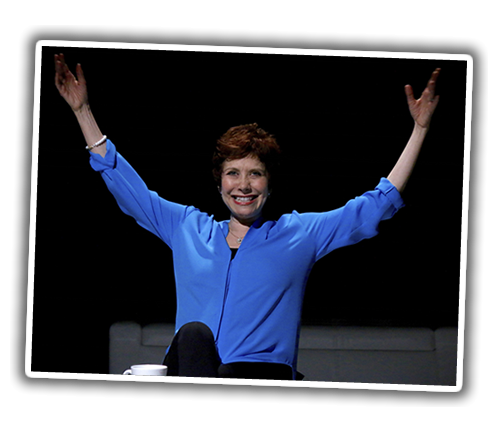 Cheryl Stern's Broadway credits include the 2010 Tony Award Winning Revivial of La Cage Aux Folles, starring Kelsey Grammer, The Women with Cynthia Nixon, Jennifer Tilly and Kristen Johnston (Roundabout; filmed for PBS), Candide (NY City Opera) and Laughing Room Only starring Jackie Mason. Cheryl has also appeared in Fiorello at New York City Center's Encores!
Off Broadway, Cheryl starred as Claire in the Transport Group production of Being Audrey, as Alice B. Toklas in 27 Rue de Fleurus and won critical acclaim as Mamie Eisenhower in Transport Group's Drama Desk nominated First Lady Suite. Other Off Broadway credits include City Of, Liberty, A Letter To Harvey Milk, Requiem for William, I Love You, You're Perfect, Now Change, Game Show, That's Life! and The Immigrant. She has appeared in National Tours of A Grand Night for Singing, Les Miserables, Evita and Fiddler on the Roof. Cheryl recently played Mme. Dindon on the tour of La Cage starring George Hamilton.
Other recent credits include Sue in Bells Are Ringing at The Berkshire Theatre Group, Yente in Goodspeed's Fiddler On The Roof, Jack's Mother in Into The Woods at Baltimore Center Stage/ Westport Playhouse and The Old Lady in Mary Zimmerman's acclaimed production of Candide at the Huntington Theatre in Boston (2011 IRNE Award - Best Supporting Actress).
Cheryl has been seen as a guest star on Unforgettable, Guiding Light, All My Children, As the World Turns and Law and Order-Criminal Intent. She can be seen in Sondheim: a Celebration at Carnegie Hall, filmed for PBS, and in the feature films, This is Where I Leave You, starring Jason Bateman and Tina Fey and Brooklyn Lobster with Jane Curtin and Danny Aiello. She has also narrated many children's books for Audible.com.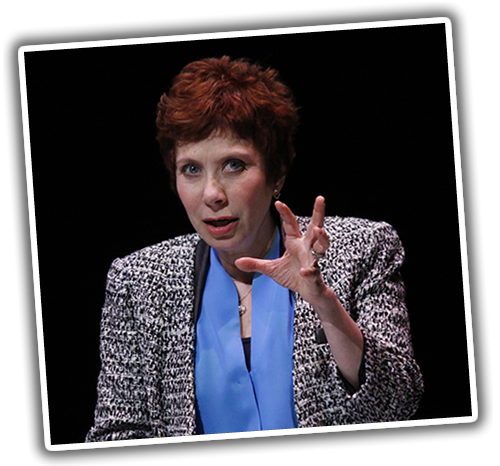 As writer, Cheryl created lyrics for the critically acclaimed, Jonathan Larson Award winning, Off Broadway musical, Nor'mal:, starring Barbara Walsh. (Book by Yvonne Adrian, music by Tom Kochan). An adaptation of the musical, now retitled Pretty To The Bone has been enjoying a rich life in schools and universities. Cheryl contributed book and lyrics for Transport Group's hit Off Broadway production of The Audience (Drama Desk nomination - Best Musical). Other credits include the upcoming Famous, A Hollywood Musical (TRU Musical Reading Series Winner –Kochan/Adrian), Gene Game (Alfred P. Sloan Grant) and Are We There Yet?. She is also a contributing wirter for A Christmas Survial Guide, That's Life! (Outer Critics Circle nomination) and Being Audrey. Buffalonia, a solo piece written and performed by Cheryl with music by Tom Kochan was presented at Ensemble Studio Theatre.
Cheryl is a graduate of Northwestern Univeristy and is currently on the teaching faculty at AMDA. www.cherylstern.com

Emmy Award winning composer Tom Kochan is also a Drama Desk nominee for his score to Almost, Maine for Transport Group. Other career highlights include: The Elephant Man starring Bradley Cooper at Williamstown Theatre Festival, two plays with Arthur Miller (at Roundabout and Williamstown), five CD's with James Galway (on RCA Records), three NYC productions with filmmaker Mike Leigh (including the Obie Award winning Ecstasy), and the Jonathan Larson award winning musical Pretty to the Bone. www.tomkochanmusic.com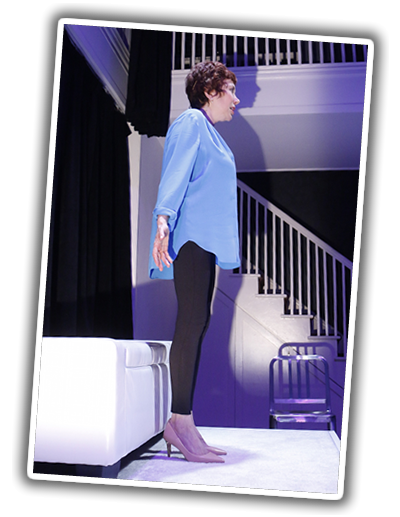 Joe Barros is a writer, director and an award-winning choreographer with an emphasis on new work development. Broadway: Gigi (associate director; directed by Eric Schaeffer) starring Vanessa Hudgens. Off-Broadway: Cagney currently running at the Westside Theatre (2 Drama Desk/3 Outer Critics Circle Award nominations, directed by Bill Castellino; choreography by Josh Bergasse), I Married Wyatt Earp (59E59 Theatres), Hard Times (NY Innovative Theatre Award nominee, Best Choreography; NY Times Critics' Pick), the world premiere of Shoes & Baggage (The Cell), Charlotte's Web (Theatreworks USA, Nat'l Tour), I Have Confidence: Rodgers After Hammerstein with Karen Ziemba and Betsy Wolfe (92Y's Lyrics & Lyricists series), Michael John LaChiusa's Marie Christine (3LD), plus Transport Group, Culture Project, Prospect Theater Company. Regional: Beaches (Chicago's Drury Lane), the world premiere of A Taste of Things to Come (Bucks County Playhouse, directed by Lorin Latarro), Carrie (MSU, recipient of SDCF's Guest Artist Initiative program), plus Goodpseed Musicals, DC's Signature Theatre. International: Fall in Love (Seoul, Korea), and Nine and Die Fledermaus (Music Academy International, Italy). Artistic Director: NY Theatre Barn, a Manhattan-based theatre company dedicated to incubating new musicals that tell untold stories. BFA: The Hartt School. Joe conceived the musical Small Town Story, and co-wrote Sticks + Stones, a new musical about bullying told through the eyes of children. Upcoming: the New York premiere of A Taste of Things to Come (York Theatre Company). www.joebarros.com